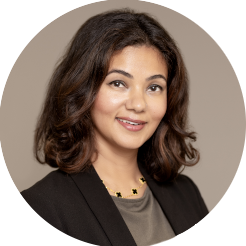 Michael Taibi
Attorney of Council
Michael Taibi graduated with his Bachelor of Arts in Economics from the prestigious liberal arts school, Davidson College, in 1989. At Davidson, Mr. Taibi concentrated some of his studies toward pre-law classes while staying active in his college government, holding positions in leadership such as Treasurer and President of Phi Delta Theta, his fraternity. A tribute to his academic success, Mr. Taibi placed among the top five percent of students taking the LSAT, the early examination for law school.
Mr. Taibi then went on to earn his J.D at California Western School of Law in 1992. Mr. Taibi worked as a law clerk for one of the leading criminal defense and family law firms in San Diego County while attending law school. As a student in a law firm, Mr. Taibi received an extremely valuable real-world education in what it means to be a lawyer and how to best represent clients across different areas of the law.
In 1992, after earning his law degree, Mr. Taibi walked into the courtroom the day after his acceptance into practice and began litigating. Mr. Taibi is approved to practice in all Courts across California, including all Federal District and State Courts, all Courts of Appeal, and the Supreme Court of California. Additionally, Mr. Taibi is a member of the American Bar Association, the San Diego County Bar Association, the State Bar of California and the Criminal Law Section of the State Bar.
In over 25 years of practice, Mr. Taibi has successfully defended clients in various criminal cases throughout California, from misdemeanor and felony DUIs to felony murder cases, both federal and state. He has been recognized as a top attorney by organizations such as the American Institute of Personal Injury Attorneys and the American Society of Legal Advocates. Mr. Taibi has vast experience and a keen knowledge of the law in various areas which has given him a unique view at the complexity of cases and how his clients matters can be resolved best.
Due to his extensive experience across many different areas of law, Mr. Taibi has represented and advocated for clients in thousands of issues, many of which crossover in different areas of law. He has successfully resolved felonies and misdemeanors, DUIs with and without injury, drug crimes, both state and federal, violent crimes, theft, robbery, issues involving military personnel, domestic violence, injury accidents, business and related white collar crimes such as embezzlement, welfare and social security fraud, immigration issues, and many more. In order to represent clients successfully, evaluate cases properly, and strategize in the best and most effective way, it is necessary to be skillful across many different areas of the law.
Mr. Taibi is a kind, sympathetic, intelligent, and aggressive attorney who is highly respected by judges and attorneys alike and has spent over 25 years gathering the knowledge and expertise to handle virtually any matter.